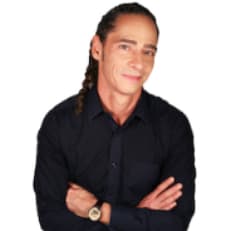 Dr. Aaron Root
Dr. Aaron Root is Board certified as a Chiropractic Neurologist by the American Chiropractic Neurology Board, a Fellow of the American College of Functional Neurology, a Diplomate of the International Academy of Medical Acupuncture, and holds a Masters degree in Human Nutrition.
He has been involved in clinical practice in Acupuncture, Functional Medicine and Chiropractic Neurology in San Antonio, TX for the past 26 years. He spent most of 2007 in Phnom Penh, Cambodia, where he worked with landmine-disabled athletes for the Cambodian National Volleyball League while running a private practice.
His specialty interests are anti-aging and regenerative therapies, balance disorders, movement disorders, neurodegenerative disorders, functional endocrinology, clinical nutrition, pain syndromes, and improving performance in athletes and performing artists. He enjoys the challenge of individualizing treatments and therapies based on the uniqueness of each case, bringing current research into clinical application, and maintaining his postgraduate studies in clinical neurology.